Punta Cana, Dominican Republic, is officially the site of new construction for the casino-resort project, Cosmos Stelar. The complex was created by the Cana Rock Group, and will take about two years to complete from its start point in early May 2023. It looks to be an impressive site for tourists, with a wide range of amenities. Of course, the project was also enticing to local government due to the amount of investment that will be put into it, as well as its potential earnings, and job opportunities created for local workers both during the building period and in the time of operation.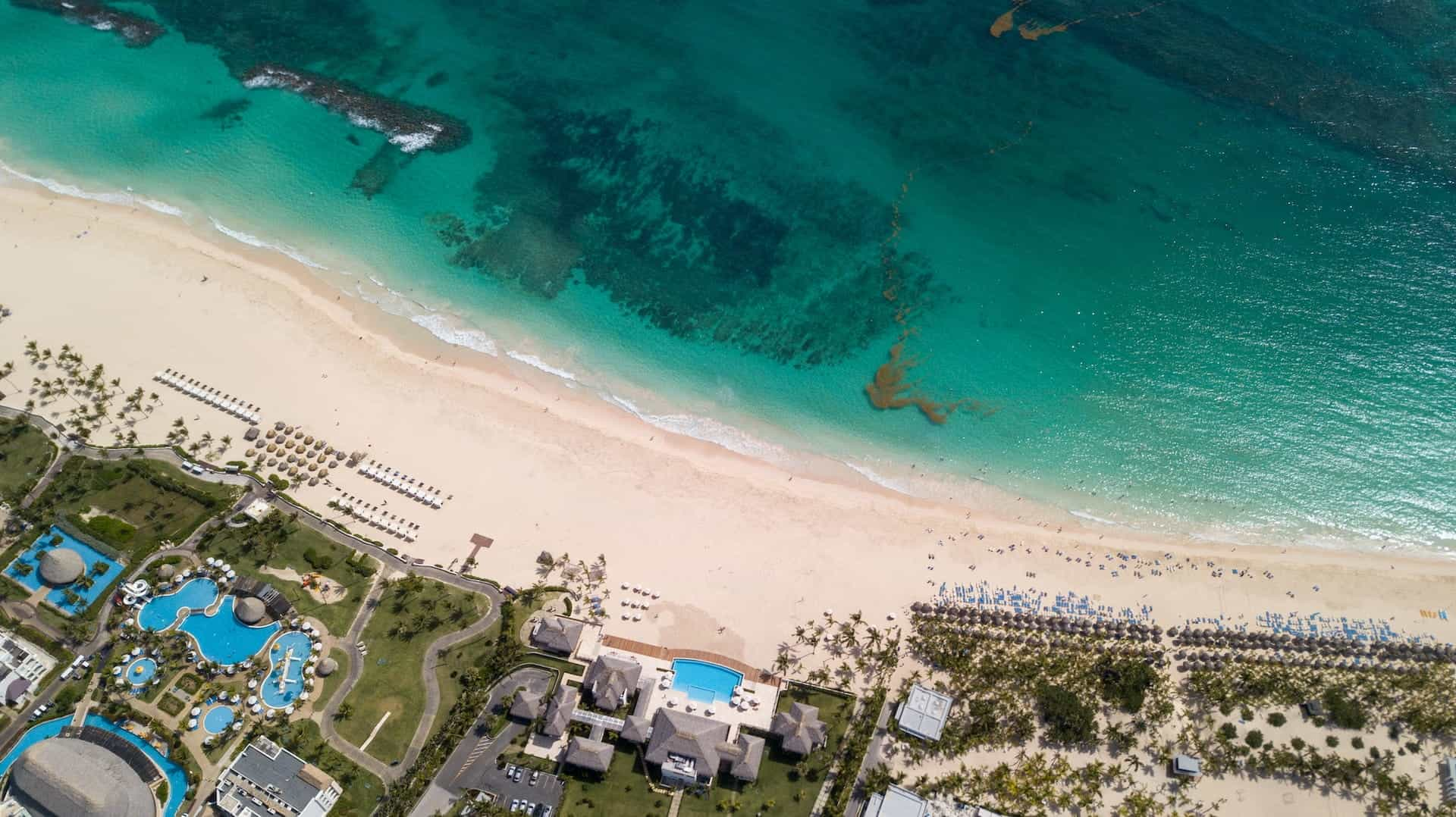 Punta Cana will soon be home to yet another holiday apartment investment project, thanks to Cana Rock Group, an affiliate of Hard Rock.
©Danny de Groot/Unsplash
Punta Cana's tourist appeal
According to the Cana Rock Group's official plans, once finished, Cosmos Stelar will include 400 apartments for tourists. These will be within Cana Bay, an already existing vacation complex popular in Punta Cana.
At the Dominican Republic's easternmost tip, Punta Cana is a well-known tourist destination worldwide. It is celebrated for its long, sandy beaches and clear stretches of ocean. Combined with the area Bávaro, it makes up what is called the Coconut Coast, an attractive site for visitors thanks to its beauty and many entertainment options and activities.
Now, the Coconut Coast will be even more tempting for tourists, with the $60 million USD investment getting paid into the Cosmos Stelar build. When it is finished in two years time, it will boast not only the apartments, but also its own nightclub, casino, dining facilities, and beach club access.
The Cana Rock Group is an affiliate of Hard Rock International, so the restaurants available will be familiar to Hard Rock customers. Cana Rock is one of their other projects, another already existing complex of holiday apartments. Its general manager, Javier Hermana, spoke to the press about the importance of this new venture.
Hermana explained that the Dominican Republic is an incredibly popular destination for foreign investment. The Cana Rock Group has already created ten different real estate endeavors within the bay. The investment all comes out to $600 million USD and 2,500 apartment or hotel room units. They have enough space to make 7,000 more.
Investment in Cosmos Stelar
Though the complex will have all of the entertainment options expected from a casino-hotel, it is not a hotel project. Instead, the emphasis for these apartments is selling them to tourists for regular use. Osvaldo Bello, one of Cana Rock's business partners, explained more about their target customer.
For one, more than 75% of the new living spaces have already been sold. The prices start at $153,000 USD for a one-room apartment with 462 square feet. Bello explained that 80% of buyers use the room as an investment and to possibly rent out throughout the year.
He also clarified that 80% of buyers live abroad, mostly within the U.S., but also in Colombia and nearby Puerto Rico. Many buyers are also relatively young — between 30 and 40 years old. Bello was joined by other officials from the project including VP Liria Martínez, and Gisselle Ventura and Jael Ventura of Oferta Inmobiliaria RD, to inaugurate the start of construction.
Larimar City in the works
Notably, the Cana Rock Group projects are not the only exciting new ground being broken in Punta Cana. A Spanish investment group is also working on their own mega complex which is planned to consist of 25,000 holiday apartments.
This project is called Larimar City, and is a kind of "city-resort" also within Punta Cana. It will include athletic facilities like a golf course, as well as useful resources such as a hospital, university and school. However, the holiday aspect will still be obvious as it will be home to six hotels as well as commercial shops and a casino.
The project is still in its planning phase, with more concrete information about its plans to come, but it will certainly be some kind of mixed-concept site, appealing to a wide range of investors, buyers, and short-term holiday-goers.
Source: Read Full Article