Nearly a month after reporting a very positive Q3, Entain, has announced its arrival in Germany. The operator, headquartered in the Isle of Man, applied for multiple licenses and was able to see a green light for all of them. Earlier this year, Entain announced its return to the Netherlands' market as its expansion across Europe is expected to continue.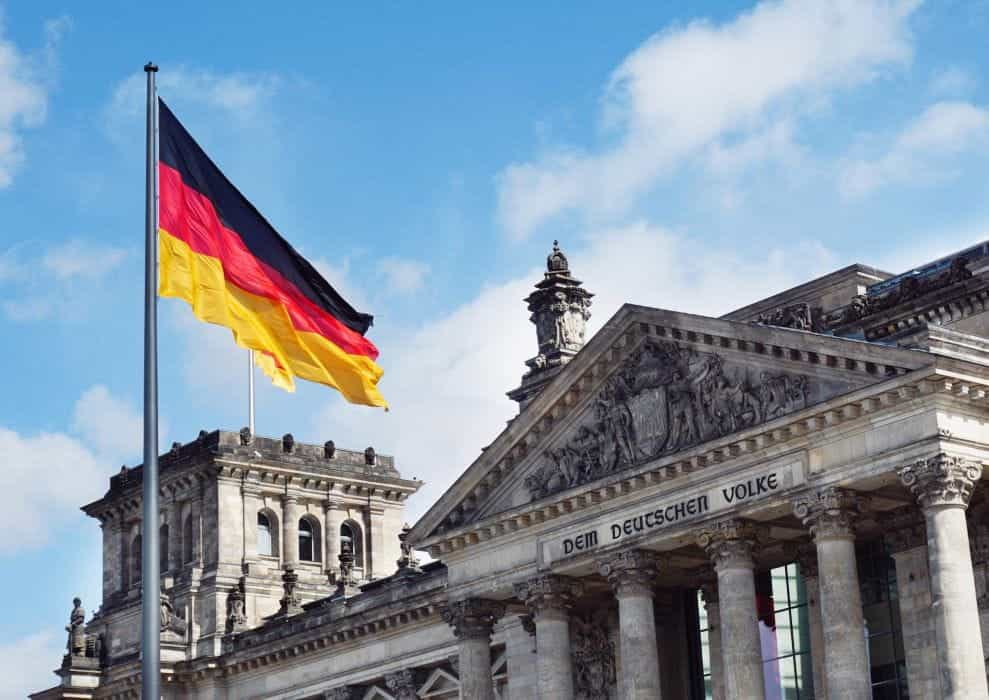 Entain's Germany license is another milestone in a year full of European expansion. ©Maheshkumar Painam/Unsplash
In total, Entain had applied for five licenses in Germany. All five have been approved. Now, the operator can legally provide iGaming services via its brands Bwin, Ladbrokes, and Sportingbet. The other two licenses will enable it to offer digital poker services via Bwin and Ladbrokes. After securing the two licenses for digital poker, Entain became the first legitimate operator in the country to provide the service. These licenses will remain valid till 2027.
Two years ago, Entain was known as GVC Holdings. Since then, it has been rebranded and offers sports betting, casino, poker, and bingo online with a commitment of only operating in regulated markets by 2023. After adding Germany to its ever growing list, Entain is licensed to operate in more than 20 countries around the globe. The operator operates some of the world's leading iGaming and online gambling platforms.
After securing all the necessary licenses, the Chief Governance Officer of Entain, Robert Hoskin, lauded the regulators for what he described as a step towards stopping black market gaming.
"We're delighted to now have our licences for gaming and poker services in the regulated German market, enabling us to offer and market them to our customers. It is an important and welcome step towards achieving the goal of a fully regulated online betting and gaming market in Germany. Only through such regulation and its enforcement will we avoid the reality of customers going to the black market where there are none of the safeguards that reputable operators such as Entain guarantee."
Croatia expansion also complete
Alongside the entry into German markets, Entain made its presence felt in Croatia with the acquisition of the nation's leading gaming and sports book operator – SuperSport. Entain established a partnership with EMMA Capital, the entity that owned SuperSport, as both companies kickstarted the Entain CEE (Central and Eastern European region) initiative to expand their reach across these European regions.
SuperSport is probably the biggest iGaming and sports betting brand in Croatia's fully regulated market. CEO of Entain, Jette Nygaard-Anderson, said he was happy with the performance of the new entity in the Central and Eastern regions of Europe.
"We are very pleased to have completed the acquisition of SuperSport, which is the first by the newly created Entain CEE.SuperSport expands our operations into the highly attractive and regulated Croatian market, as well as establishing Entain CEE as a strategic growth platform into the wider region.We look forward to working with Radim and the SuperSport team alongside EMMA Capital as we execute on this exciting opportunity."
Entertain making its presence felt after Netherlands re-entry
Earlier this year, Entain also confirmed its return to the Netherlands after a whopping €850 million ($888 million) acquisition of BetEnt BV. The operator is strictly sticking to its commitment to only operating in regulated markets as it returns to the Netherlands' newly regulated iGaming world. In October 2021, Entain ceased its operation in the nation when the new online gaming rules and regulations were announced. But now, Entain is back with BetCity.
Speaking about a return to the Dutch markets, Nygaard-Andersen mentioned that Entain and BetCity would be providing a better experience to its users.
"We are delighted that BetCity is joining Entain and are excited by the significant opportunities in the newly regulated Dutch market.This acquisition will provide customers with an even better experience as we combine BetCity's local expertise and brand alongside Entain's market leading, customer focused platform.This transaction further underpins our growth strategy of operating in attractive regulated markets. We look forward to working with Melvin and the BetCity team."
Source: Read Full Article